HealthIndex
Doctor appointment desktop app
Project Overview
HealthIndex is an online appointment taking app, that demonstrate unique abilities to reduce time of waiting, bridging the gap between healthcare practitioners and customers and delivering services beyond clinic appointment booking.
The main goal was to build a digital solution where a patient can search for the right type of specialized doctor and take appointments without leaving home.
My Contributions
As this was an existing app the first step was to analyze the flow and overall aesthetic appeal of the app. After that my job was to simplify the process as much as possible and make it intuitive for the users, as well as improve the visual appeal of the entire app.
Ideation and User Research
Sketching and Wireframing
Prototyping
Usability Testing
Timeline
November 2019 - May 2020
Team
1 Product Manager
2 Developers
Clickable prototype:
The Discovery
Problem statement
The healthcare industry is one of the most changing industries in the world. Chalanges, such as rising costs, value based care delivery, payment reforms, data security and transformation to smart healthcare technologies have engaged healthcare professionals recently and there is more to come. To find out an appropriate specialist doctor and knowing his availbility is chalanging for a patient. Besides, taking the doctor's appointment in the traditional system is time-consuming.
Solution
We aim to solve the existing pains by bringing doctors and patients into a digital platform. Where a users can search for a doctors by category and credentials, book appointments, connect doctor online, preserve medical reports, budgeting and many more. This app will facilitates the patients and doctors by optimizing time, cost, and enhancing communication facilities.
The Discovery
User Research
Questioning and surveys are an easy way to gather a large information about a group in minimal amount of time. We surveyed over 10 respondents to get to know their opinions and experiences related to medical needs. We asked them about their habits, frutrations, and problems about the topic.
82%
of patients say they face challanges when trying to engage with healthcare specialist
92%
of patients say the ability to book, change or cancel appointments online is easier
60%
of patients find doctor by searching in google or other search engine
Colleting data
Interview Insights
People want easy & simple appointment process. Also finding a right specialist is very hard for them
85% of people want to know about the doctor and their medical success before book the appointment.
They want online payment system as an option, as 60% using digital payment on dialy basis
Most of the people are forgeting that they have booked an appointment and ask for medical precription
They want easy cancellation of any appointment without going to the chamber
Finalization
User Persona
After gathering information for secondary research, brainstorming for ideas and conducting interviews where I questioned users from different places and stages in life, there was a certain pattern which was identifiable in their answers. Analyzing their responses and going over the research that I did, a primary persona was noticeable. Let's take a look at the user persona that emerged.
Finalization
User flow
Another import aspect of the project, is to determine the user flow. The important part, here, was a way for the patients to book an appointment easily. Hence, the primary focus remains on the appointment booking part.
wireframing
Wireframing the solution
I chose sketching the low-fi wireframe with a paper and pencil first. Sketching helped me make the salient decisions in the process.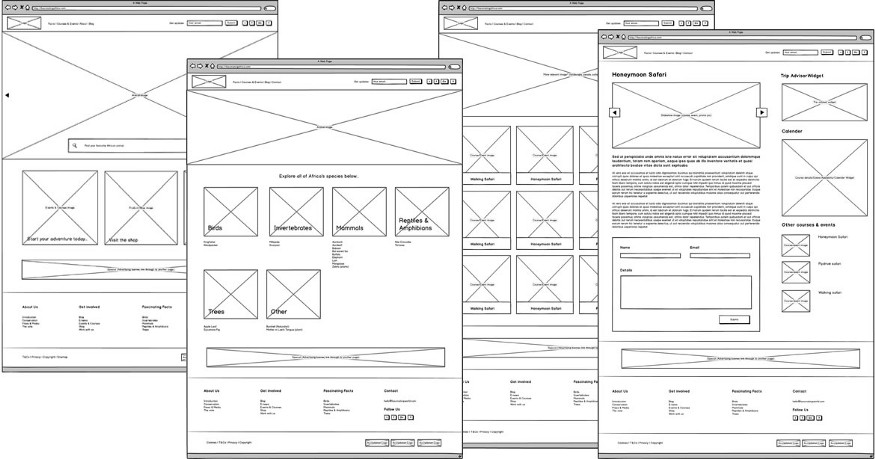 Testing
Validating the designs
The next step was usability testing. This was done so that I could get an insight on how different users navigate their way through the application, and based on their responses, I made the necessary changes to the wireframes.
The wireframes were used as a medium for testing the design I had prepared. I had approached eight users to do so, and these three users were from different age ranges. This helped me gain a perspective on how the user experience varies with respect to their age.
Finalization
Final UI
After playing around with a few colours, I went ahead with dark blue as the primary color of this design application as blue is often associated with calmness, and that is exactly the effect I want the application to have on users.